Data Center Audits and Analysis are essential to efficient operations, controlling costs and planning. Costly data center decisions are too often made without the benefit of a solid audit and analysis of your data center and identification of your alternatives. Easily-resolved problems are allowed to persist until resolution becomes challenging, or even a crisis. Day-day operations and minor issues can get all the attention while significant risks remain that are not even fully understood, let alone mitigated.
Data center assessments need to be kept current and should be refreshed at least every few years. Equipment ages, problems develop, loads change, available technology improves, including energy efficiency, which directly affects power costs (the highest ongoing operating cost of data centers).
Not all problems need to be resolved, especially where resolution is costly, risky or otherwise disruptive. But to effectively live with and manage a problem, the risks need to be fully understood. Many vulnerabilities can be resolved at low cost and low risk.
PropelMWS assessment deliverable typically includes:
- A concise, executive summary with recommendations and financial considerations.
- A definition and a model of your current and future data center requirements / demand.
- A detailed assessment of geographic location risks, location in building risks
* Usable spaces
* Equipment current operating condition and maintenance practices
* Equipment usable capacities with redundancy failover
* Power and cooling efficiency
* Equipment loading and available capacity (many operators think they have more in reserve than they actually have)
* Local and remote monitoring and controls
* Equipment labeling and signage, as-built construction drawing accuracy, operating procedure effectiveness
* coverage based on the site-specific needs, qualifications
* Repair/maintenance and operating costs
* Desired future state scenarios, with design options, to address expected changes in requirements. These may involve expansion, downsizing, rightsizing, hardening, refreshing equipment or allowing low-risk, online maintenance
* Detailed cost estimates for future state options.
* Block diagrams, sketches or other documentation developed to effectively convey current and future state details.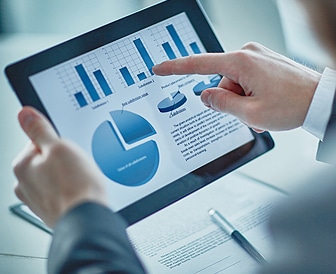 Data Center Migration
Data center migrations are complex and risky. PropelMWS migration experts thoroughly assess requirements, evaluate business and technical constraints, develop a comprehensive migration plan, and navigate the transition from validation testing to go-live.
- Data Center to Data Center
- Data Center to Cloud
Your data center is unique and will not be the same as another company's data center. We offer tailored options to maximize budget dollars.
Consulting philosophy based on expert data center infrastructure knowledge, tailored to the specific needs and budget of your company.
From simple to the most complex data center migrations, you can trust PropelCLOUD to expertly handle your end-to-end migration needs.