PropelMWS remote data center monitoring provides insights and visibility into the health and status of your data centers by tracking specific metrics in real time and sending alerts or notifications when readings exceed or fall below the set thresholds. Data collected from monitoring your data center can be stored, analyzed, and displayed in business intelligence and analytics dashboards and reports in your DCIM software to help you make data-driven data center management decisions. You can monitor everything from an entire data center floor down to a single outlet on an intelligent PDU. Given the distributed nature of modern data center environments, you may even monitor different "lights-out" enterprise locations or the cabinets you own in a colocation data center.
What Items Can PropelMWS Monitor in your Data Center or Colo?
Although the specific devices monitored will vary based on your data center environment and objectives, most organizations typically focus on cabinets and their contents, including: Intelligent Rack PDUs (iPDUs), Remote Power Panels (RPPs), Floor PDUs, Branch Circuits Uninterrupted Power Supplies (UPSs), Busways, Sensors (temperature, humidity, water, smoke, airflow, air pressure, contact closure, etc.) Cameras, Doors and Door Locks
How Does Data Center Monitoring Work?
Our data center remote monitoring enables central visibility of all devices in your data centers. We securely connect to (Encrypted VPN), collect data from, and real-time monitor your devices via SNMP, HTTPs, and other protocols for IP-based networks.
- Set power and environmental thresholds
- Receive alerts so you'll be the first to know
- Gain peace of mind about your data center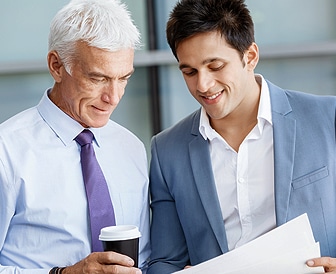 Health polling combined with thresholds, alerts, and notifications can help you identify and address potential issues - before they lead to costly, unplanned downtime.
Real-time data gives you an always-accurate picture of usage in your data center, so you can identify stranded capacity, forecast when you will run out, and make the most of your existing resources.
Electronic door lock control with RFID-enabled cards, user management, and security audit reports help you ensure compliance and reduce the possibility of unauthorized access.